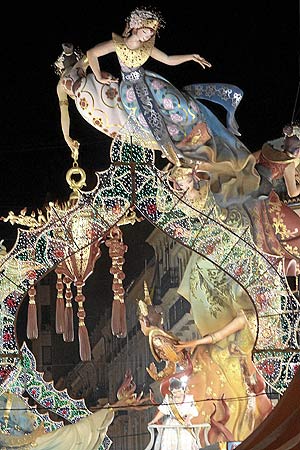 Well the preparations for it are happening. On my other blog
Houses for sale in Spain
I have written about the busy week coming up with photos before Fallas 2009 starts in earnest.
Remember if you like fireworks, noise, chocolate with churros, buñuelos, art and high culture, religious devotion for just a few days a year and tradition then Valencia is the place to be between the 15th and 19th of March. The best way to see in the spring is the Fallas fiestas in Valencia so get yourself here and if you are going to visit then get in touch and we could meet up for a drink.
By the way, if you don't like noise and fireworks make you nervous then steer clear of Valencia until the 20th of March.